Kien uniquely focuses on adding value to outbound logistics for producers of fresh and frozen food products. And on exploring horizontal collaboration in logistics between producers as a means to realize further optimizations in the vertical supply chain.
From our proposition of integrated outsourcing and control tower intelligence, we deliver clearly defined operational services and solutions. Further, we provide services that focus on process optimization and fulfilling managerial responsibilities in logistics management. Not organized in the traditional outsourcing sense, but as an integrated part of your business and fully attuned with your organization.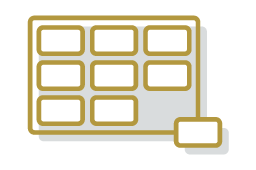 Integrated outsourcing
Managing your logistics from within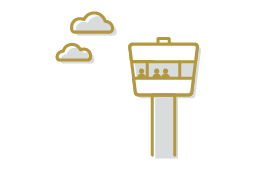 Control tower intelligence
The optimal combination of knowledge and IT system intelligence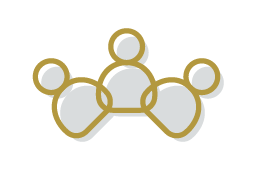 Community building
Horizontal collaboration of producers working together
Growing together
What do we do? Kien fulfills all managerial responsibilities in logistics management. We provide your organization with the necessary controls, knowledge, processes, tools and management information. We manage your logistics from within by way of integrated outsourcing. We take care of the following:
Logistics account management
Acting as logistics knowledge partner to your commercial organization and your customers
Budget- and business rule alignment
Taking complete budget responsibility based on clearly aligned business principles and objectives
Cost and performance transparency
Creating better insights in cost and performance trade-offs based on defined logistics services
Structured procurement of transportation and logistics services
Using expert market knowledge to assess and procure the services that best fit your logistics requirements
Customized reporting - dashboard development
Translating data into valuable management information and KPI-based reporting
Continuous improvement
End-to-end and structured approach to identify and implement continuous improvements
This is what we do: Using intelligent control tower applications and processes to manage the interaction with external logistics companies. We manage the following processes:
Order & event management
Operational coordination over the exchange of order information and the execution by external service providers
Carrier management and - selection
Developing, contracting and maintaining robust and sustainable relationships with hauliers and logistics service providers
Logistics service optimization
Looking for optimization through volume bundling, service level differentiation and performance and efficiency improvements
Freight audit and payment
Controlling your freight spend and payment processes based on clearly defined financial business rules
Community of like-minded companies
Raising your own logistics capacity to a higher level stands first in building a strong community of like-minded producers of fresh and frozen food products. Producers that principally face the same challenges as you and also share the ambition to accelerate in creating sustainable logistics breakthroughs. The horizontal cooperation in logistics between producers serves as driving mechanism in identifying, developing, and implementing new opportunities for vertical supply chain optimization.
Your benefit
Are you ready to take the next step in the new world of logistics?
Your benefit